On the 24th of November 2015 myself and Tracey from Pride Cymru traveled from Newport down to London to attend the #Iwill ambassador event!
#iwill is a national campaign that aims to make social action part of life for as many 10 to 20 year-olds as possible by the year 2020. Through collaboration and partnership it is spreading the word about the benefits of youth social action, working to embed it in the journey of young people and create fresh opportunities for participation.
---
I asked Tracey to come along with me to London as she has had a massive impact on the social action I do within the Transgender/LGBT community so it would have been the right person to bring along with me!
On the morning of the 24th I had no sleep what so ever and I was so panicky about travelling to London and being in a room full of people I didn't know (which is a fear of mine). Me and Tracey left Newport at 6:20am to head to London for just after 10am. On the coach we had just a general chat about life, future ideas for Pride Cymru and about how the day was going to unfold. Here is an image of me and Tracey on the coach down: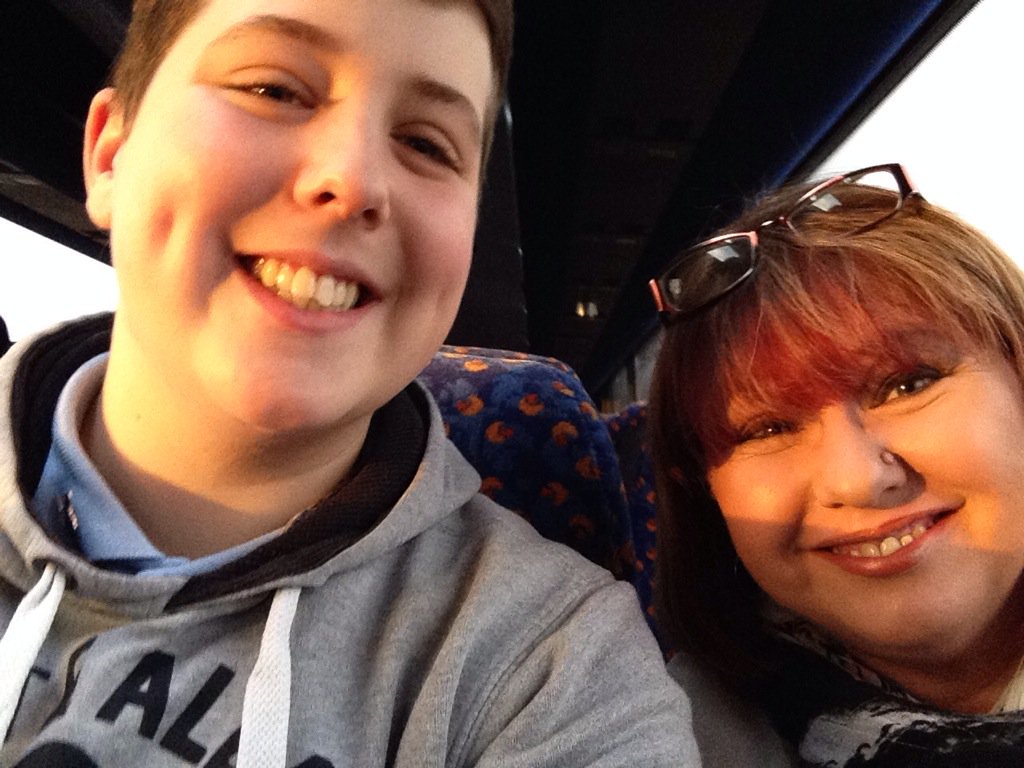 There was an awful lot of traffic on the way into London so we did get into London at around 10:30am and the event started at 11am so I freaked out as I knew we was going to be late!! We was looking around for a tube station and in the end we ended up getting a taxi to the event as myself and Tracey got lost due to my amazing map reading skills (I really need to improve on my map skills for future needs!).
---
When we go there the security guards on the door asked for our names and let us go into the building. Upstairs we was asked to sign in where we got our badges and I had a little bag with the brochure, leaflets and pens/mints etc inside. Let me just clarify that I am absolutely in LOVE with that pen, my new favorite college pen! When we went downstairs with the other ambassadors everybody was talking and I kind of hide away from everyone else as once again I was so anxious to go and talk to anybody else.
---
Firstly we had 2 workshops which included "Speak out" and the next workshop was when we got given our certificates!.
Within the "Speaking out" workshop there was myself and around 10-15 people. We all stood up in a circle and the lady who was taking the group asked us all to rate out of 10 how well we spoke in front of an audience, 1 being "I can't do it" and 10 being "I feel super confident". Personally this year alone I have spoken in front of 15,000 people roughly and I still rated myself a 6/7 because I am still petrified of talking in front of my class mates, let alone that many people. During this workshop we learnt key skills like:
Be yourself.
Give good eye contact.
Make sure you have  a meaning for your talk.
Keep it simple.
Speak from the heart.
Project your voice.
Personally I feel like this workshop has helped me become a more prepared speaker for the future. During 2016 I hope to do MANY more talks in front of people, so maybe I can put these skills into place?
---
The next workshop was wasn't really a workshop but lets call it one! The group that I was with received their certificates for being an #Iwill ambassador 2015!
Here are the pictures from this "workshop":
---
After the awards were given out we was all sent over to the photography workshop where the man presenting was saying how it's important to use images to get your campaign across in a more visual way rather than words. This was probably my most favorite part of the day because as a transgender campaigner I think images could show individuals what it truly means to be transgender on a daily basis. So this workshop proved very useful for myself!
---
LUNCH TIME!! – Once again I felt kind of anxious during lunch so I just tagged along with a few girls who were at the event!
---
After lunch we had our next workshop which was video! We had to sit in a room, say our name and what our social action is and say "#Iwill _______" and this was used for the video below:
I'm lurking in the background of this video because my spoken video was shocking and took about 5 shots to do (I'm so sorry guys!) But it's a pretty powerful video due to the fact that most of the ambassadors are sharing their own powerful words from the event. In the video there was a few familiar faces from Cardiff within the video which was lovely too see!
---
After the video workshop we had a workshop regarding what to do next as ambassadors for the #Iwill campaign. We had ideas about meeting up on a yearly basis/have people from the #Iwill campaign come and visit us carrying out our social action etc! As a group we all decided the top ones!
---
The last and final workshop was with O2 Big think regarding their new app called "Gro Your CV". Basically it's an app for your phone/tablet which can help you gather words for your CV from the background of your social action. You can check this out on your phones/tablets but it doesn't work on Iphones/Ipads so I can't show you how they work!
All of a Sudden HRH Prince Charles was in the room with us ambassadors! It was quite surreal to be stood in the same room as someone so famous and powerful and a man who could be our future king!!. When he approached the group I was working with he asked each and every one of us what our names were and where we was from and we all shook his hand!. He then went through everybody individually about their social action and I talked about how I campaign for transgender rights and how I try to educate and inspire other individuals who are either transgender or a transgender ally (which means they support the community). He seemed pretty interested with my social action and he was so lovely and so funny! Here are some of the images from meeting HRH Prince Charles:
---
After meeting HRH Prince Charles we went into this room full of people (an awful lot of people), Heard a speech from the HRH Prince Charles then we had the networking session where everybody could talk to each other. Me and Tracey managed to speak to a few amazing individuals during the networking and I had an awful lot of positive comments from individuals who I didn't even know!!
---
Other pictures of the day:
This was Tracey's "I need to take my glasses off" Moment! But we both got chatting to Jordan and his friend from Scotland which was amazing!
You've always got to have a celebratory Starbucks right?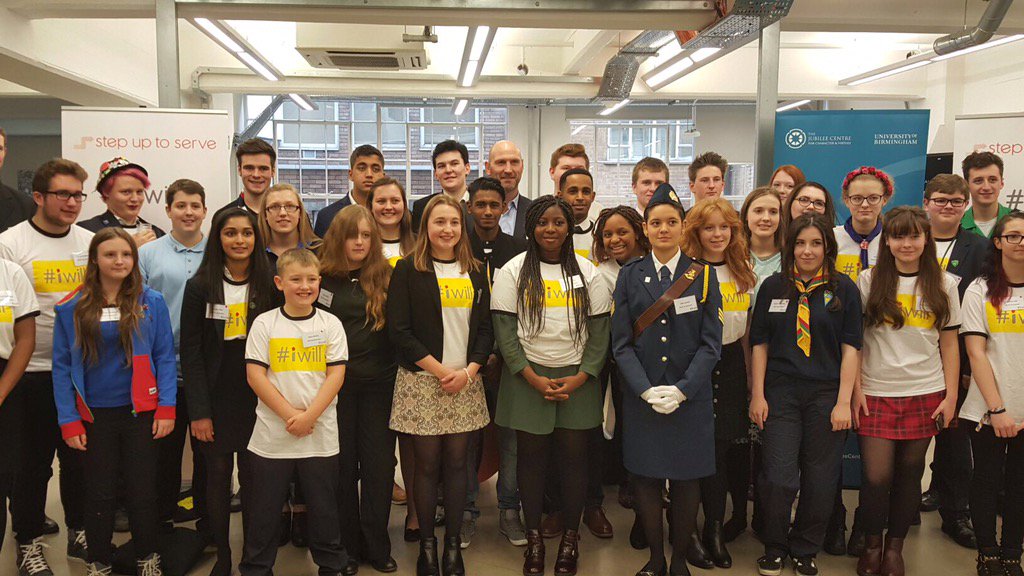 This picture is some of the 2015/2016 ambassadors with Lawrence Dallaglio!
---
To this day I am still amazed as being chosen as an #Iwill ambassador. Just over 15 months ago I started my campaigning with Fixers UK and it has now led me to this! It's also crazy to think that I was once this kid with no hopes or dreams for the future, and now I've done this?? Life is such a weird but wonderful thing.
---
#Iwill help schools, colleges, universities and the workplace become a more transgender friendly place, and I will encourage people to take part in transgender campaigning through education. What will you do?
---
Links-
My interview with Wales Online about being an #Iwill ambassador